Clean Sanitary Facilities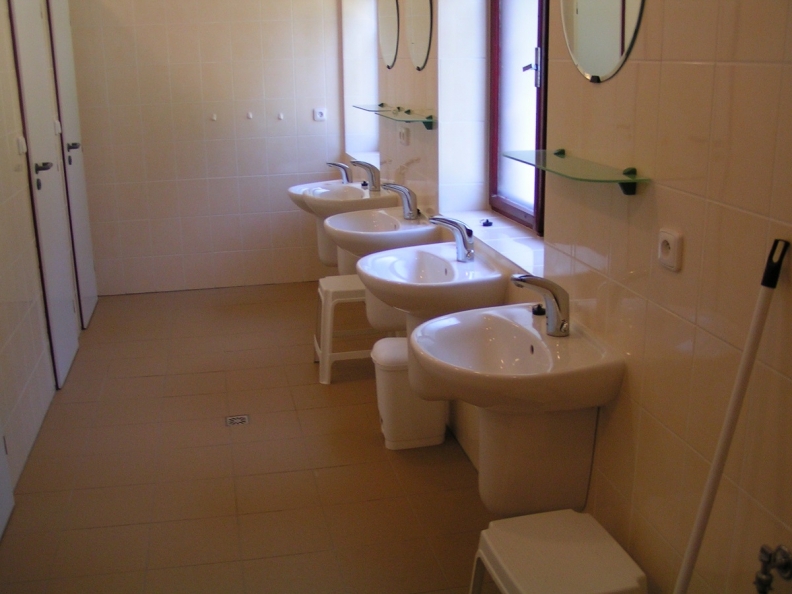 We know that one of the most important aspects of a campsite, according to surveys, is the sanitary facilities. 
So you will be interested to read from the large KCK ( The biggest Dutch Campingmagazine) Hygiene survey from October 2011, the following statement:
''The cleanest campsite is Camping Vidlák in the Czech Republic. As clean if not cleaner than my home.''
An important compliment and we will do everything to ensure that this is maintained.
We take great pride in our personal care of our guests.
The sanitary facilities are located centrally in the main building which are heated in cold weather.
Our sanitary ware includes:
The women's bathroom has 4 showers, 4 sinks, 4 WCs and 2 wash cubicles.
The men's bathroom has 4 showers, 5 sinks, 3 WCs and 3 urinals.
In addition, there are disabled facilities with separate entrance.
All basins have hot and cold running water.
Washing-up and laundry sinks are housed in the covered central block and washing machines are available (charge applies).
Grey water and chemical WC emptying facilities conveniently located on site.
There is a special unloading area for motorhomes.