Tourist Destinations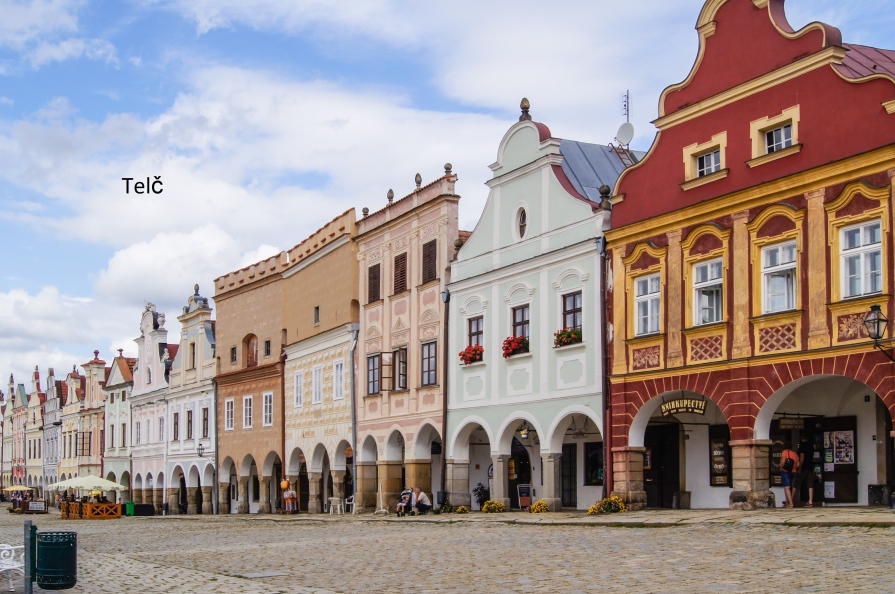 Opatov na Moravĕ is a small town located in the region of Vysočina with just fewer than 800 inhabitants. It has a simple charm and traditional facilities, such as a pub and church. Set in a hilly, rural landscape between several typically Czech villages, it is conveniently located between Prague and Vienna (both about 150 km). There is a supermarket in Opatov village where you can buy fresh produce and find your daily requirements and a post office.
The rural environment is characterised by arable fields bordered by large forested areas, ideal for lovely walks or bike trips. You can also see one of the few flocks of sheep in the Czech Republic along with its shepherd and dogs.
Interesting places near Opatov:
Telč (23 km) – with "the most beautiful square of the Czech Republic", and since 1992, on the list of UNESCO World Heritage Sites. Historic Telč has interesting shops, a good Tourist Information centre and a traditional crafts market. This lively, picturesque town offers many cultural activities in the summer season and is famed for its sgraffito, a unique form of house decoration.
Třebíč (23 km) – with its city centre and impressive large tower clock, invites visitors to its beautiful basilica and interesting wide square, surrounded by a variety of shops and restaurants. The old Jewish cemetery, the Jewish Quarter and the Basilica are, since 2002, on the UNESCO World Heritage list.
Jihlava (30 km) with one of the largest squares in the Czech Republic, offers the visitor cultural pleasures. There are several beautiful town houses with Baroque and Renaissance elements. Mahler spent some of his early life here and the excellent, intimate museum recognises his importance to the world of classical music. Go back in time with a stroll through the streets or through the catacombs of the city (catacomby), an intriguing underground passageway. There is also a small friendly zoo for children.
Within 1.5 hours drive you can visit the historic city of Brno (90 km), the second largest in Czech Republic with its wide promenades, its churches and museums. Prague and Vienna (both within 150 km) are options for a comprehensive 'day out', both offering great historic interest along with the attractions of good pavement cafes and restaurants.